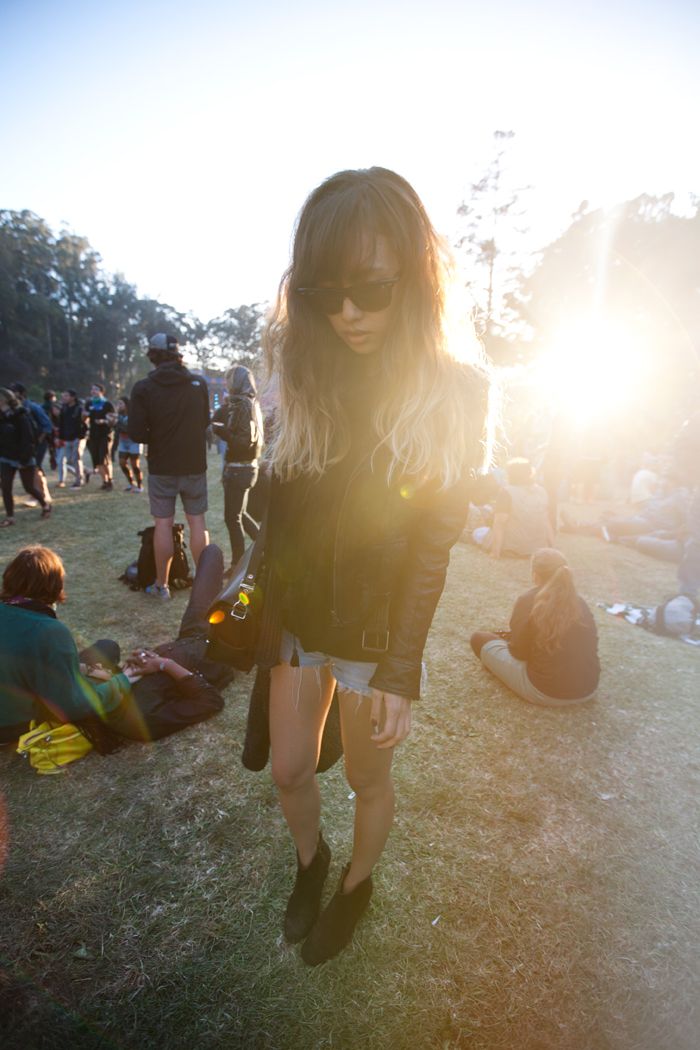 (Zara motorcycle jacket, Egoiste shirt, Mercury Duo scarf, vintage Levi's, Proenza Schouler bag, Isabel Marant boots)

Just got back from San Francisco and the Outside Lands festival.
So many moments of drama, laughter, extreme temperatures, alternating huddling for warmth and rushing around madly, sometimes even with reason. And the lineup – unbelievable to see so many of my favorites in one weekend. Would love to hibernate now for a week or so but will be off to Tokyo again in a couple days.