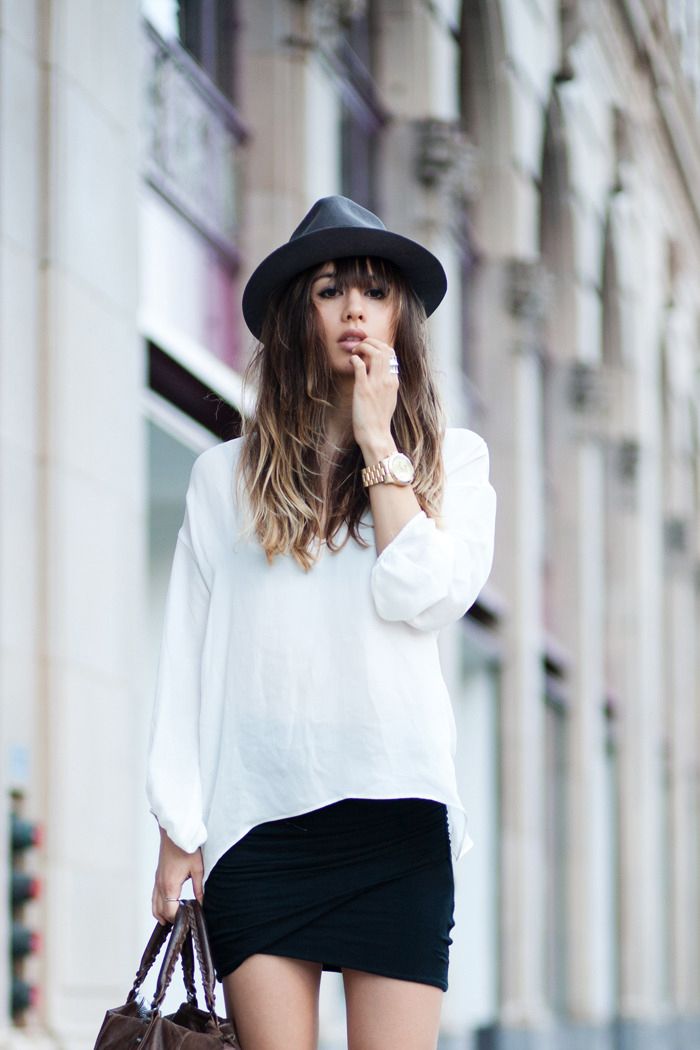 (
Zara shirt, James Perse skirt, Balenciaga bag, Michael Kors watch
)
This skirt is one of my favorite purchases this summer – double sided so it feels a little more substantial, and soft enough to want to commission a set of sheets in the same material. The shirt could have been a contender too but the suitcase wrinkling it tends towards has me considering throwing a steamer in my suitcase, which I'm not happy about in the least. I'm holding out for now.
I spent today filming a TV commercial in Tokyo…trying my hand at acting out simple scenes is quite funny to me. I never realized there were so many ways to put on a coat but talking to myself came quite naturally to me, much to my relief. Now it's off to sleep so I can be functional when I wake up at 2 in the morning. Ok 2:10. I never thought I would be so thankful for a light dimmer function in the shower but I am. The Japanese never forget about the details.
And one more place to follow me – I've been playing around on Formspring a bit more recently so you can ask away here unless you only have terrible things to say.