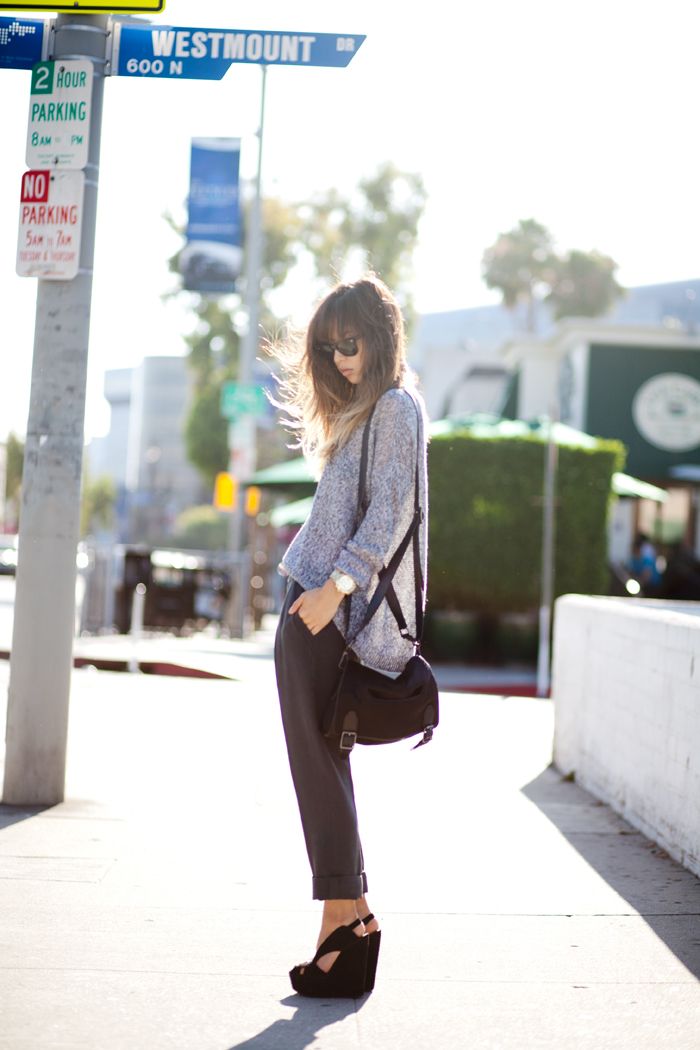 (Theory sweater, Theyskens' Theory trousers and messenger bag, Dolce & Gabbana wedges, Ray-ban sunglasses, Michael Kors watch)
I have this unstoppable lean back. It's pretty terrible. This is actually a mild rendition.
Took this shot in West Hollywood a couple days ago. These navy silk trousers are my new favorite to mindlessly reach for in the mornings. So comfortable but not quite sloppy so this seemed appropriate to post on a Sunday.