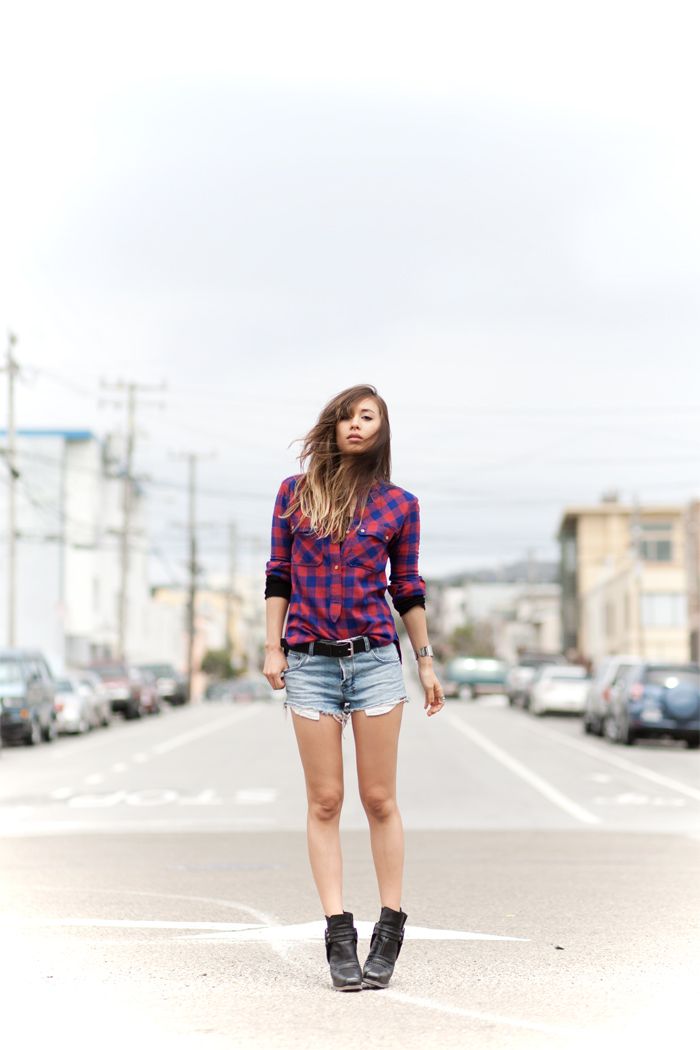 (Isabel Marant shirt and belt, LF ribbed shirt, Ksubi shorts, Barbara Bui boots)
Buffalo check is usually best relegated to camping gear catalogs (looks excellent on scratchy blankets) but is occasionally successfully feminized..Isabel Marant's version is shrunken, collarless, and can be left open-ish via ideally sparse button placement. Plus Isabeli Fontana kinda sold me on the idea looking all perfect wearing the same one in the latest Vogue in an oddly inspiring athletic themed editorial. Brazilian models are very useful when it comes to that sort of brainwashing. I layered it here with a simple black long-sleeved shirt cause it was windy and on the verge of not even being appropriate to have opted for shorts.
Let me know what you think about the site redesign! Still working out some kinks but everything should be much neater..and the search function is back along with archiving that makes sense. The goal is simple and clean so hopefully that was achieved.