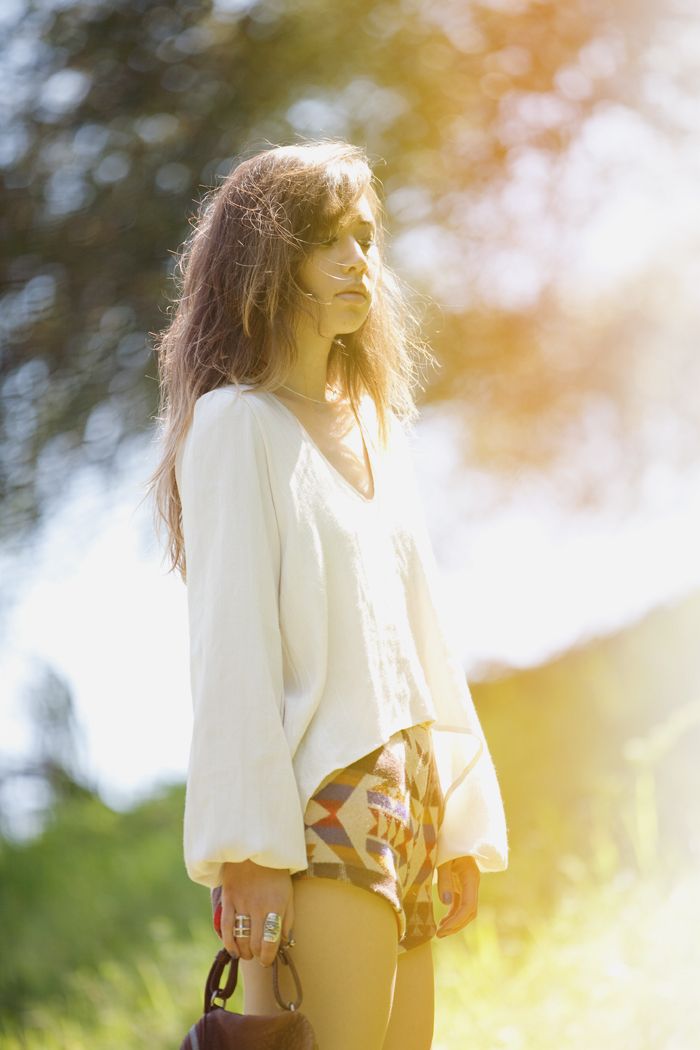 Getting all enchanted forest doesn't have to be part of blogging I suppose but sometimes it just seems right? Even though I know it's wrong. I'll blame the weather skipping forward to summer about in a very immediate way a few days ago.
(Stone Cold Fox 'Drifter' top, Opening Ceremony x Pendleton shorts, Alexander Wang Angela bag, Jeffrey Campbell boots)
The past couple weeks I feel like I've been trying to realign..new yoga studio, catching up with a few of my oldest friends, watching documentaries instead of old seasons of 30 Rock, running a couple miles a day with Colin, upping my kale and oolong tea intake about a thousand percent, tackling trying to make the most out of a seemingly hopeless closet situation, getting started on a couple very different new projects, spoiling Kumo, making some selective Nars and Kiehl's purchases, and generally enjoying staying in one place. Being aware that I still have a million things I should be doing at all times only almost ruins it. Life is good when it's 80 degrees at sunset in LA..