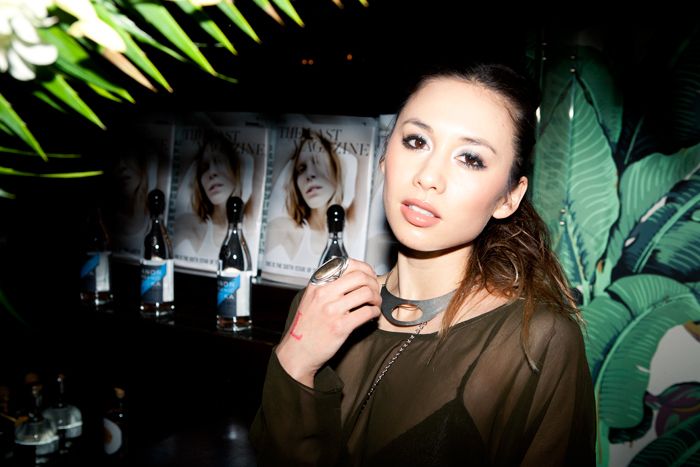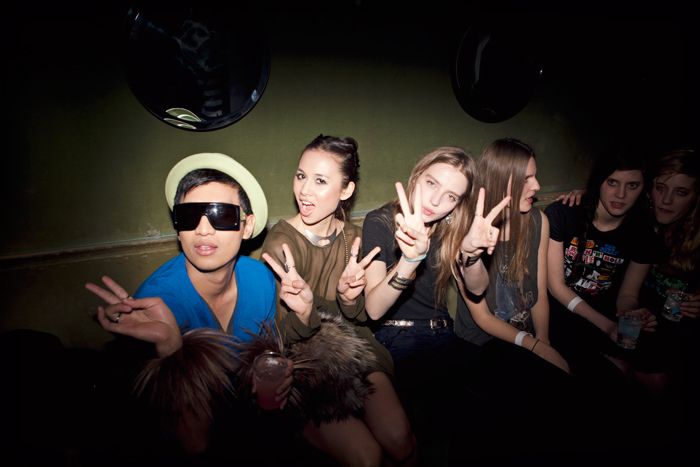 (LF dress, fashiontoast x Dannijo Arc necklace, Topshop 'Antique' boots, Pamela Love mood ring)
Wednesday night with Magnus Berger's Last Magazine at Indochine and Dominion..I had a lot of fun hanging out with my bff Bryanboy, my friends at Kanon, Sonny Vandevelde, Amanda Norgaard, and the beautiful Prabal Gurung…I wore the drapiest sheer dress I own, some very walkable suede boots I got at Topshop in Soho earlier that day, and this necklace I designed with Dannijo that I've been wearing nonstop lately. Check out the rest of the photos we took at Kanon's blog here.
PS since there are a few makeup questions, I'm wearing MAC fluidline eyeliner, Urban Decay Afterglow Cheek Tint in Indecent (obsessed with these, UD gave me a bunch and I love all of them…Fetish and Score are my favorites), La Mer The Powder, Revlon Super Lustrous lipgloss in Nude Lustre, and Bobbi Brown eyeshadow from a random palette I forgot I had.