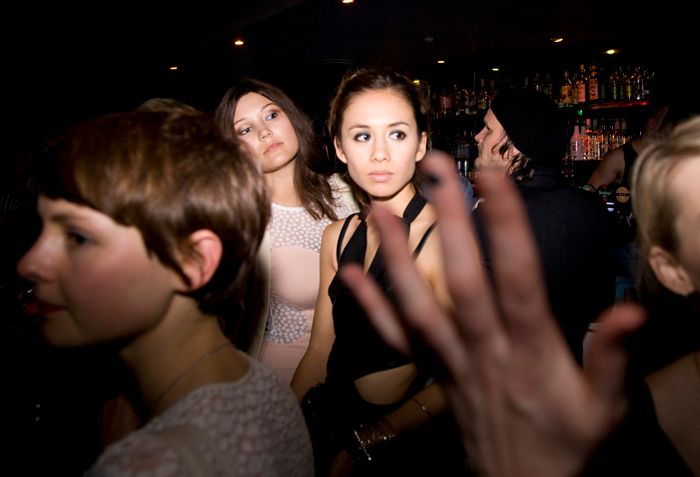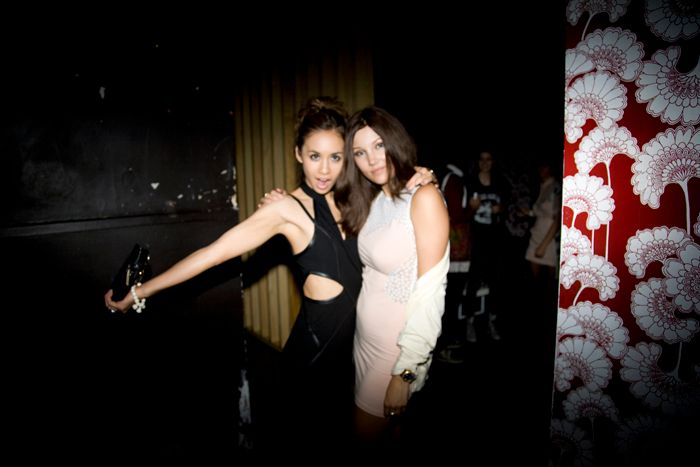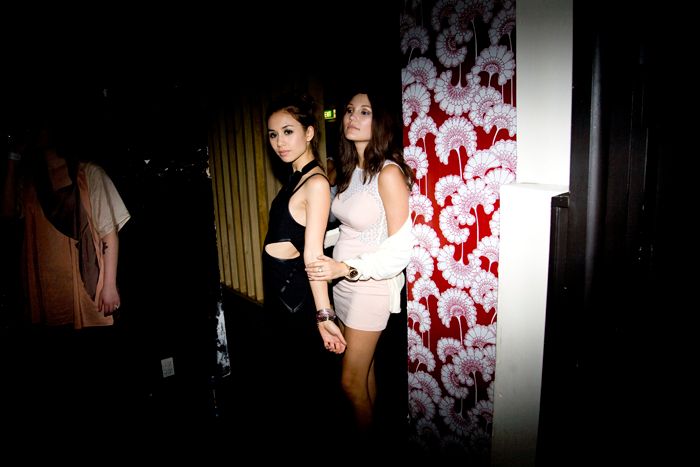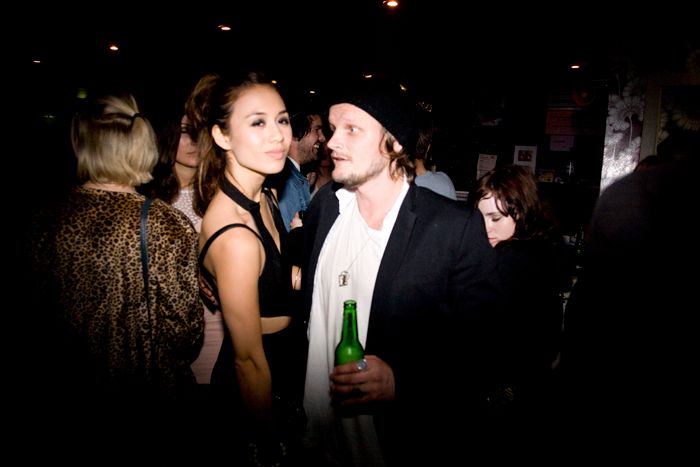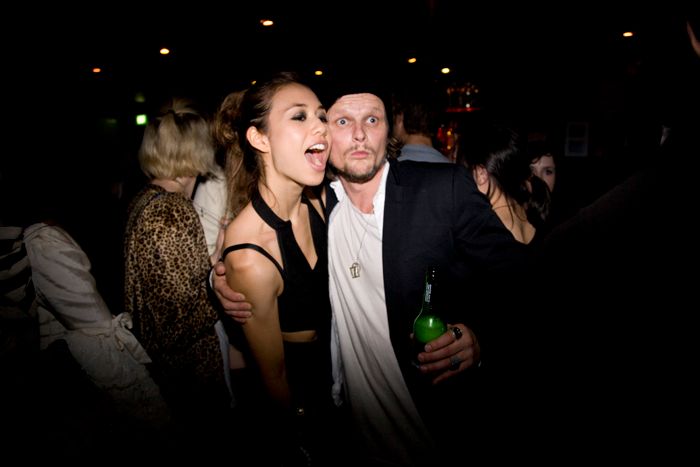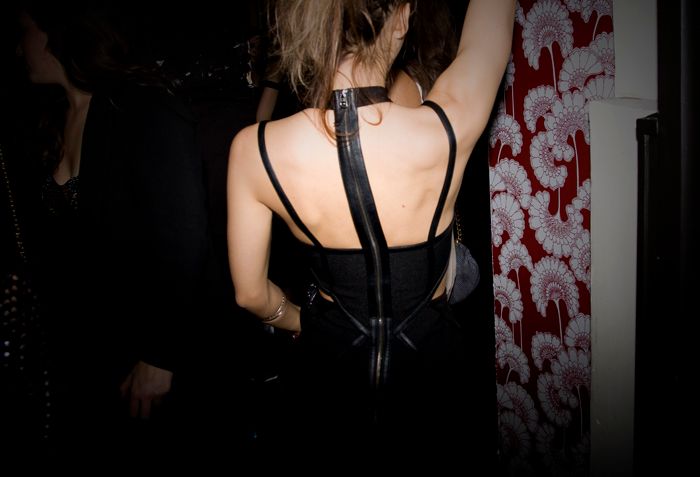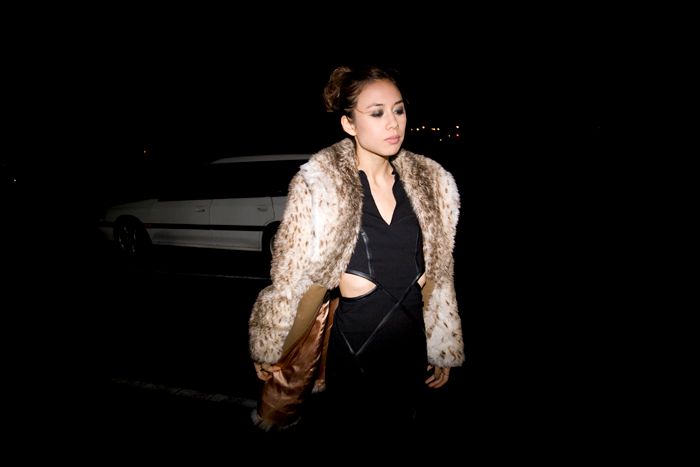 (Bebe dress, Topshop boots, vintage coin clutch and coat)
The scene at the Stolen Girlfriend's Club afterparty in Auckland with the lovely Anna, Dan, and a whole bunch of amped people…crowded to the point of camera focus issues. Sorry about that. Well, and for posting this a month late. Did a quick change into this dress at Anna's house after the show but stayed with the same everything else. Ankle boots and faux fur match everything in my book.
So yes I went on this inexcusable Bebe rampage last month. It started out innocently enough with a slight desire to check out a pair of shoes but all these strappy chained things made it into the dressing room somehow, which by the way came complete with one of those overly attentive liplined salesgirls and subzero temperatures. The zipper all the way up the back was the clincher but I think I'm set on mall shopping for a good while. Go Colin for both picking out this particular dress for me and catching me eating in a parking lot..someone commented that this coat reminded them of Kid Rock. Going to go ahead and take that as a compliment since the guy's an American legend and I used to have some kind of disgusting crush on him. And yes I do read all the comments! Always have.
xo